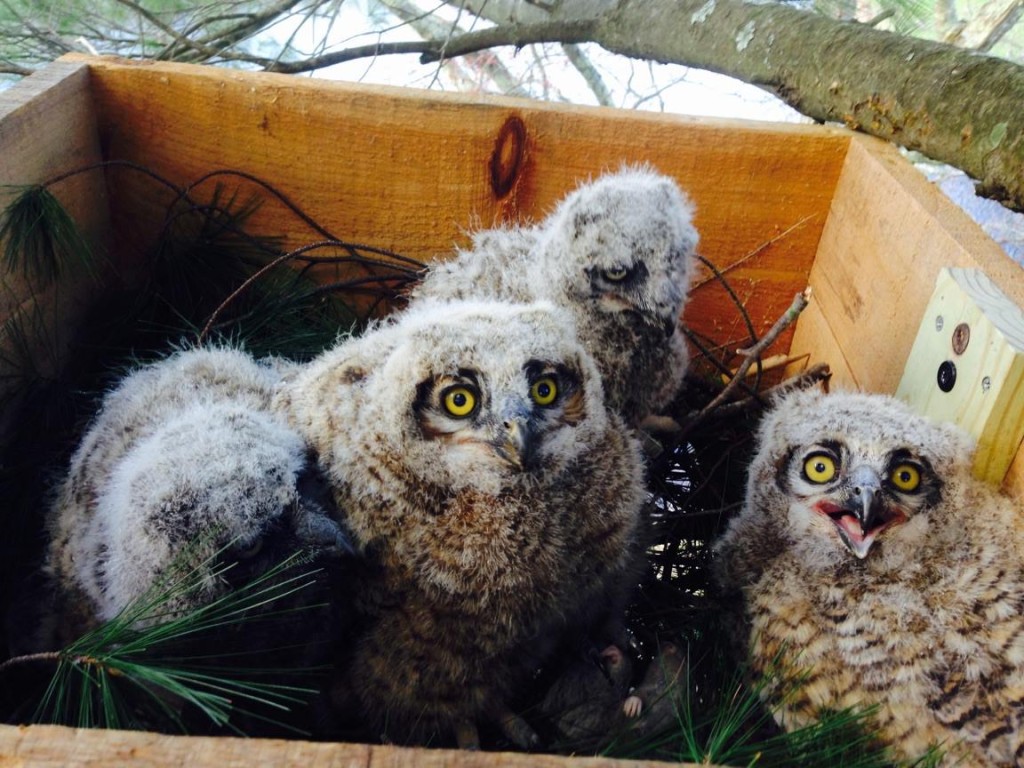 Up in Milton, Massachussettes, the Blue Hills Trailside Museum had a big problem this past may when four baby owls were ejected out of their nest by high winds. Fortunately, the museum's staff had a lot of experience with this kind of problem, having placed more than 3,000 young hawks and owls into foster nets over the years.
After a little Yankee ingenuity — in the form of a new nest box affixed to an adjacen tree — was employed, the owlets' parents happily moved in. Now all appears well for the young ones. You can read the complete story here: http://www.massaudubon.org/get-outdoors/wildlife-sanctuaries/blue-hills-trailside-museum
Massachussetes Audubon has a great guide for people who happen upon a baby bird who's fallen out of the nest. Check it out: http://www.massaudubon.org/learn/nature-wildlife/birds/baby-birds-out-of-the-nest 
Chronicling the amazing avian invaders of Brooklyn since 2005.
Latest posts by brooklynparrot (see all)